Are you unable or do you know someone unable to watch the Live Stream service?
There are now DVD's of the live stream available, for those that have not been able to watch online. These DVD's will be available upon request. Let the church office know if you or someone you know needs a DVD.

Trunk or Treat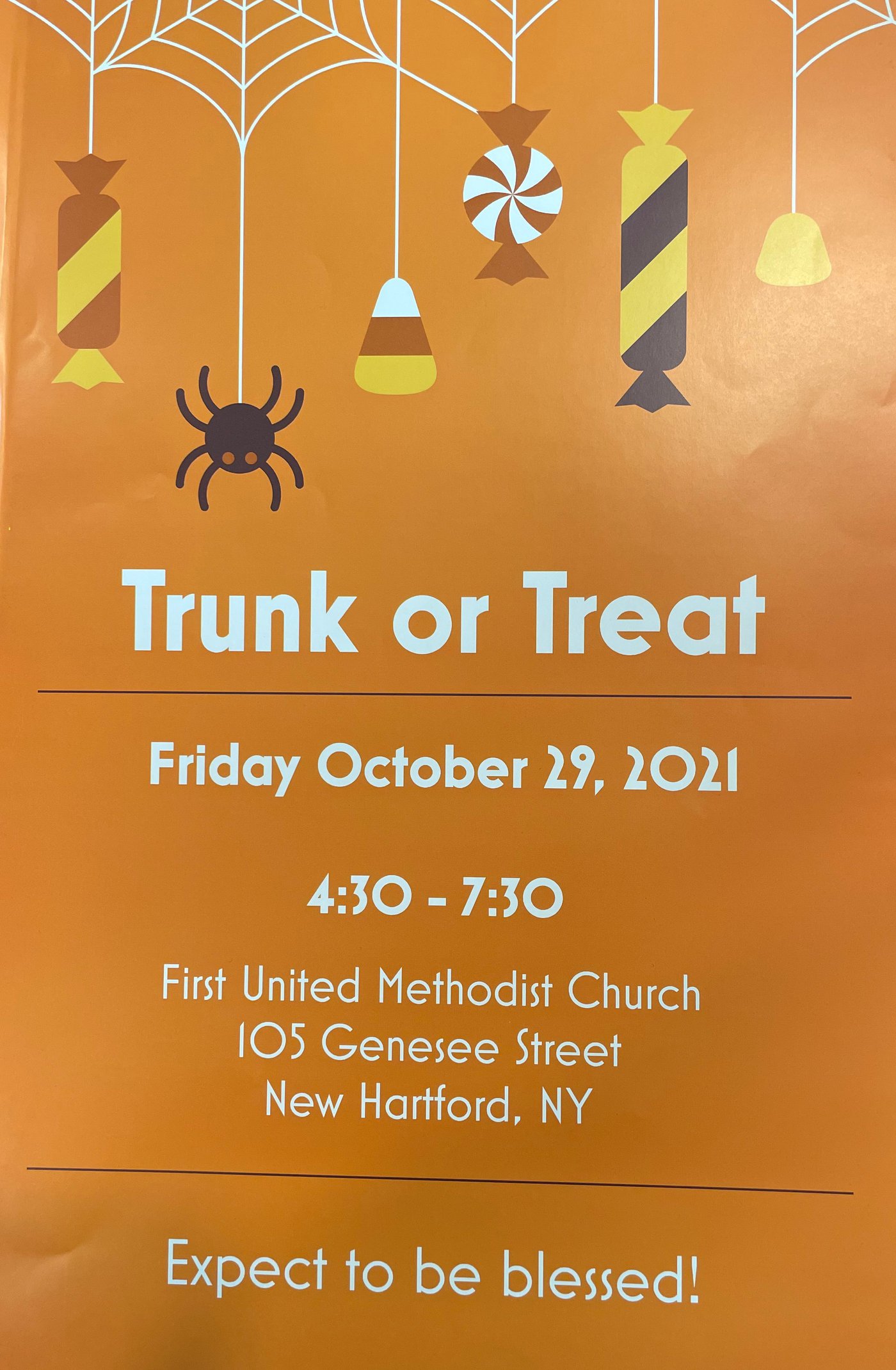 Election Day Bake Sale Tuesday, Nov. 2, 2021
Save the Date for United Methodist Women's Election Day Bake Sale.
The October Newsletter is now available. Click on Newsletter button below.
Your Church office staff are always praying for you, thinking of you, and missing all of you!
Thank you for reading! Kindest Regards, The Office Staff